I haven't done one of these in a little over a month, so why not?

Once again, the majority of this is GL fanart with tons of genderbending, but there's two OC drawings and three pages of Sonic doodles too so there's... a bit more variety this time. No NSFW warnings this time around, though.







Why don't we start off with a little OC art. No, no, it shouldn't come off as any surprise that I'd draw my own characters in genderbend if you know me well enough. |:





I've had this design for a little country girl stuck in my head for a while, aha. I imagine she meets Axel and Yumi somewhere along their journey and she helps them in some way. I'm toying with the idea of Axel coming back to visit her a few years later and they kind of start to have a "thing" for one another.




Probably not going to finish this. Genome is so cool, he's probably my fourth favorite character in Gurren Lagann (first three being Simon, Nia, and Kittan, of course). I think it's so cool how he's sort of like a parallel to Simon.





Random Nia doodle I drew in art class.





This was supposed to be a wedding picture of AU!Garlock and Messenger Nia but instead it just looks like them in ugly outfits... oh well! Maybe I'll redraw this one day.





messy Garlock doodle I drew today while listening to this song on repeat.






I hate how I drew Simon in this. I wanted Simon and Nia to have kids so bad... b-but I'm allowed to dream. I always imagine them only having two kids, a boy and then a girl.





I still feel angry over that one scene in Lagann-hen, so I drew this on the back of my schoolwork to make myself feel better. /loser |:





I actually drew this before I drew this. I'll definitely finish it one day.





More Simon and Nia on their island vacation baaww.





Time for some genderbe- WHAT? Don't look at me like that.

Fun fact: You know how Simon is 263718353x more buff when he goes to space? Well, all that goes down to Shemon's boobs in genderbend land. Yep.





This is so awful, why am I even sharing this? Slutlock's face was so horrid that it needed to be censored.





Oh god, Farenheit 451... I hated that book so much.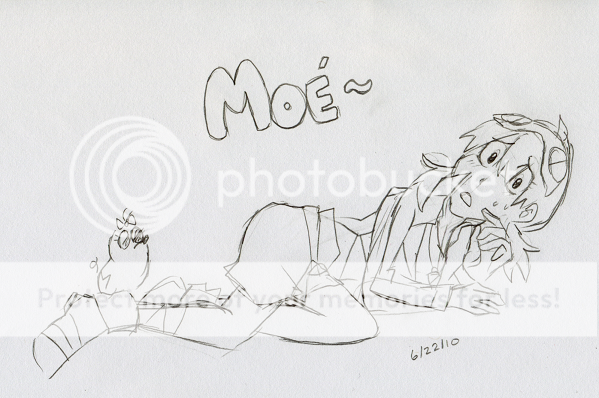 MOE~ MOE~ MOE~ can you guess what picture I used as ref for this?





WHAT'S BEHIND THAT CLIPBOARD, ROSSIU???? Oh, I used reference on Shemon here too. Guess where.





Shemon age chart, because she's so much fun to draw and I wanted to "design" all her stages. ):





Oh god why would I even- TAILS IS THE PERFECT SIMON. SONIC IS THE PERFECT KAMINA. COSMO IS THE PERFECT NIA, DO NOT ARGUE.

Sally probably would've been a lot more well-suited for Yoko, but I can't stand that stupid bimbo so Amy it is!




Shadow looks like a faggot. OH WAIT-
IT WORKS OUT PERFECTLY, SEE? Tails = Simon, Cosmo = Nia. They fall in love, Cosmo is secretly a messenger for the Metarex (Antispiral) and she ends up disappearing as geometry flower petals in the end.

PS: Even after all this time this episode STILL manages to make me cry.





Vector is looking mighty sexy in that miniskirt, I can only imagine what Anne would come out looking like.